Ningbo Xinplas Polymer Co.,Ltd.
Address:No.77#Changfengqiao Road,Lanjiang Industrial Zone,Yuyao,Ningbo City,Zhejiang Province,China
Cel:0086-15258168368(WhatsApp)
Tel:0086-574-88477861
Fax:0086-574-86227078
Email:sales@xinplas-polymer.com
PPcoupling agent(low VOC)
Our RD 1010 and 1020 of Maleic Anhydride grafted PP products are carefully formulated using a specialized process that produces a very stable product with high fuctionality,extremely low volatility and odor.FDA approved.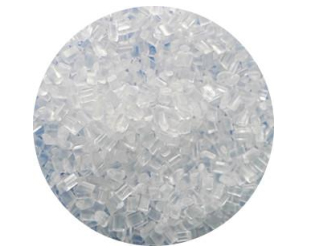 Grade

MFI£¨g/10min£©

MAH wt%

Base resin

Key Applications

RD1010

95-120

0.8¡À0.1

PP
copolymer

Low VOC content in PP compunds producing plastic parts that require extremely low residual content.Typical applications include internal automotive parts,food packaging and also as a compatibilizer for LFT reinforced PP,maintaining color Loading dosage 2-5%.

RD1020

900-120

0.8¡À0.1

PP
homopolymer

Low VOC content,used for internal automotive parts and food packaging,providing improved strength and impact. Loading dosage 2-5%.