Ningbo Xinplas Polymer Co.,Ltd.
Address:No.77#Changfengqiao Road,Lanjiang Industrial Zone,Yuyao,Ningbo City,Zhejiang Province,China
Cel:0086-15258168368(WhatsApp)
Tel:0086-574-88477861
Fax:0086-574-86227078
Email:sales@xinplas-polymer.com
PPcoupling agent
Our RD101 and RD102 range of Maleic Anhydride(MAH) grafted polypropylene based products are carefully formulated according to the application and its specific property demands.RD101 and RD102 have excellent polarity and processing properties and typical applications include glass fiber reinforced PP,filled/colored compounds and PP alloy.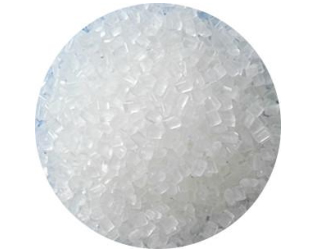 Grade

MFI
£¨g/10min£©

MAH wt%

Base resin

Key Applications

RD101

180-230 [2]

0.7¡À0.1

PP
homopolymer

Glass fiber reinforced PP,filled and colored compounds.It has high fluidity and good processibility.It aids the dispersion of glass fiber in PP compounds and prevents glass fiber from migrating floating to the surface.Loading dosage 1.5-5%.

RD102

30-50 [1]

0.7¡À0.1

PP
copolymer

Fiber,mineral filled PP compounds and PP alloy. Provides improved tensile and Impact strength. Applications are PP/PAalloy and PP automobile guardrail. Loading dosage 2-5%.